It's "Artist of the Week" time! This week we sat down with the talented Landon Abram to talk music and promotion. Landon is an upcoming Toronto based musician with a great sound and some stellar tracks already under his belt. Read on to learn more about him and his work, and have a listen to his newest EP through the links at the bottom of this article.
1. What draws you to creating your music?
So many things – storytelling is one. I feel like you can explore depths of an emotion or moment in ways that other mediums can't. You're simultaneously using lyrics, tone, instruments and length all as tools to create an emotional state in your listener. It's a very fascinating art. Also it's just really fun.
2. In 3 words or less, how do people describe your music?
Complex, dynamic, cathartic
3. What is one goal you'd like to accomplish in your lifetime?
I'd really like to get good at a martial art – like black belt level.
4. Do you spend time promoting your music online? If you do what has been most helpful for you?
I do but I struggle to put in consistent time. Treating it as a job helps; then I can't ignore it. I'd rather be focusing on my craft, or going outside or something.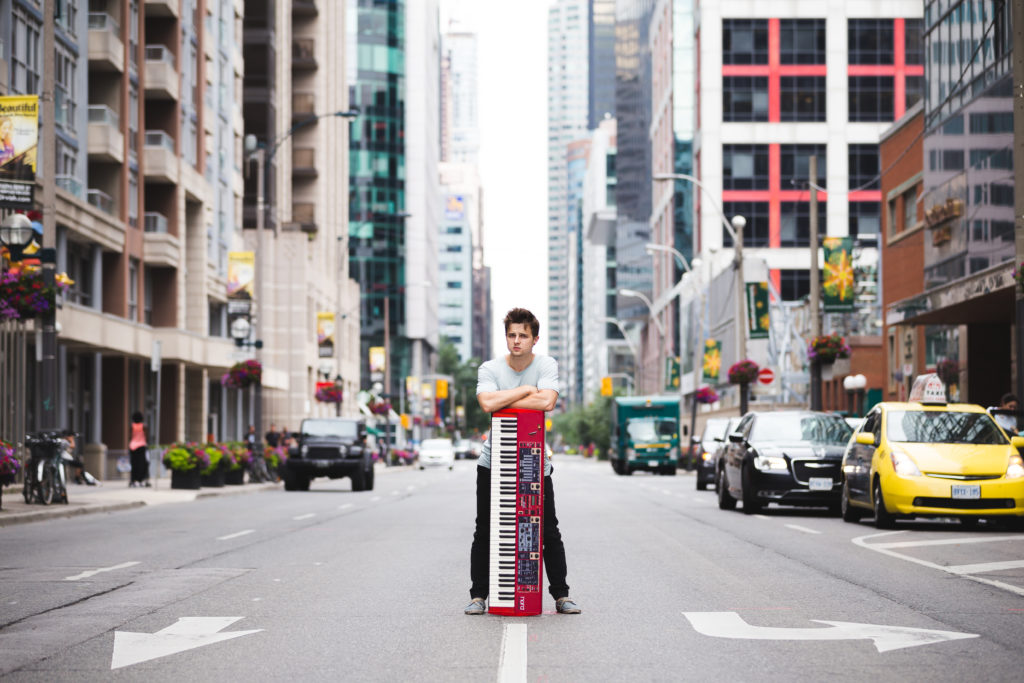 5. What's the most difficult part of promoting yourself online?
I hate the self-focus. I love film, music and acting because you're sort of removed from yourself and part of something bigger, while I feel social media depends on making your personality your brand. That's not necessarily a bad thing, just not something I understand how to do, honestly.
6. What advice would you give to other musicians who are starting out?
I'm pretty new to this myself, but prioritization. Don't focus on a brand or website or frills if you don't have the content to back it up. If you don't know where your own artistry is, and what your songs are going to be about, why bother with everything else? And I say prioritization because all these things are important, and they all need individual focus. When you're making music, you need to focus on making music. When you're trying to get your music out there, focus on that.
To hear Landon's work, watch his latest music video for his song "Monday" here and take a listen to his newest EP "The Darker Side of It" through any of the links below:
Bandcamp : https://landonabram.bandcamp.com/album/the-darker-side-of-it
Spotify link: https://open.spotify.com/album/2sxPPXZ92jpp5t6i17zEux
iTunes link: https://itunes.apple.com/ca/album/the-darker-side-of-it-single/id1257908408
Apple music: https://itun.es/ca/4II-kb