Hey, I'm Lara!
I'm a digital storyteller passionate about helping artists and creative businesses tell their story online in a fun yet strategic way. I help creatives stand out, captivate their audiences and monetize their authentic brands online. When it comes to knowing what is working on social media, I'll show you how to stand out online and create a business that's true to yourself. 
Your Story: How I Help You CRUSH It Using Social Media

Creating a social media strategy that works for your brand and that is aligned with your goals

Creating a content calendar with custom graphics that showcases your brand.

Goal setting and reporting on metrics that make sense for your business.

Community management and providing top customer service by keeping your prospects happy and engaged.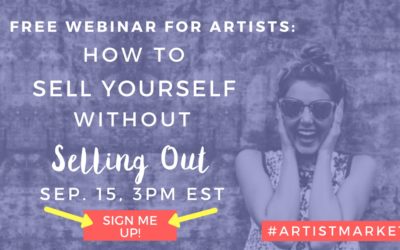 Marketing Your Art vs. Selling Out – A Special Webinar for Artists Hello, Lara from The Social Media Artist here with an exciting announcement for all my artists! Marketing your art can be overwhelming.  Is it possible to sell your work without sounding cliché and...
read more

Email:  Info@TheSocialMediaArtist.com